CharioTech created this Interactive Magic wall which will see children's drawings come alive before their eyes.
With the Magic system, Children can, for example, draw and color water creatures, scan them in, and watch as they swim around in a floor-to-ceiling digital screen. Kids can also interact with the animals and elements in the scene on the interaction screen.
Children's painting gallery
Parent-children interaction center
More game scenarios are still under development …
Detection method:

Proprietary motion sensor.

Interaction Modes:

Single Person Interaction Mode and Multi People interaction mode supports up to 50 concurrent users.

Sensor Cable:

10M standard length. Special length up to 80M available on request.

Operating System:

Windows 7 、8、10

Recommended PC:

CPU: Intel 5;
Memory: 1GB RAM or more;
Hard disk: 40GB free hard disk space or more;
2 USB Ports or more;
Windows 7/XP/8/10

Power-supply:

110 V-240 V

Sensor Positioning:

A minimum of 2m and a maximum of 6m from detection area.

Response time:

< 15 milliseconds for light correction and interaction Calibration Drift: No drift

Display System Resolution:

1024 x 768

Operating Temperature:

0 to + 40° C

Humidity:

10% to 90% non-condensing
Q1. Where can I use interactive drawing wall?
You can use in advertising,education,entertainment,exhibition,public places,shopping mall,etc.
Q2. How many themes are available?
We have 8 themes now, we will offer 5 theme for free.
We are keeping on developing more themes too.
Q3. Can I buy any other projector by myself ?
Yes, but we recommend you use a projector with high Lumens ( more than 3000) and resolution supported 1024*768.
Q4. If I buy the basic version,can you teach me how to install the interactive floor system?
Yes, we will provide you with a detailed user manual and an installation video.
Q5. Can you design new themes for me?
Yes, we provide new themes, tailored to your own needs. What you can imagine, what we can make.
Q6. Can I use my own images?
You can send us your image, then we can check and reply you.
Q7. What is the difference between all-in-one and basic version?
All-in-one version includes a computer,a projector, a scanner, a motion capture and accessory. Basic version includes necessary
hardware and accessory. If you already have computer and projector,we recommend the basic version. But all-in-one version contains
everything, it is more convenient for you.
Q8. What is the delivery time?
Just 3-5 working days after payment.
Interactive drawing wall system magic wall Interactive drawing wall system magic wall chariot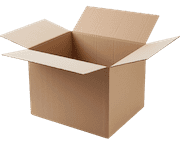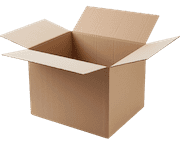 Semi-Automatic PET Bottle Blowing Machine Bottle Making Machine Bottle Moulding Machine PET Bottle Making Machine is suitable for
producing PET plastic containers and bottles in all shapes.